Percentages calculator Select language
Calculate Percent with this free calculator with percentage% just put the number will give the result the total amount.
Select the language:
Online calculator · Calculation Tool for use percentage as Credit Simulator interest rate is somewhat of a number.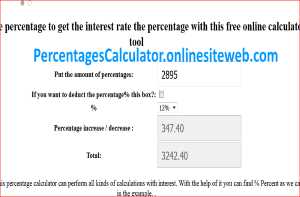 To use only legir language you have to enter the number and click the button Both Percent%. It can be used for mathematical problems interest on a mortgage loan.